Family Lawyers Tweed Heads

When it comes to divorce, you need to get the right advice and representation. Save U Legal family lawyers have experience in all aspects of separation and divorce for married or de-facto couples.
Some of the issues to consider when seeking a divorce and factors that the court will consider include;
• That the relationship has broken down and is irretrievable.
• That the parties have been separated for a period of 12 months. Note, couples can be separated and still be living under one roof.
• That there is no reasonable likelihood of cohabitation being resumed.
Both parties do not have to agree to a date of separation. It is enough that one of the parties can produce evidence that the couple were separated for more than 12 months.
In instances where a party disputes the fact of separation (rare, but does happen), one of the best ways you can provide evidence for a divorce application is to keep a diary and document facts about your living arrangements.
This might be such things as the sleeping arrangements (ceased sexual relations), a change in the division of household chores (for example the husband now does his own cooking and washing), change in family or recreational activities (for example attending activities or outings on your own); or change in financial arrangements (for example you opened up a separate bank account and diverted your pay into it). This information will be important for your divorce application when you file your affidavit
Likewise keep a friend updated on your situation so that they can support your evidence. They can swear for example that you used to go everywhere as a couple but now you go everywhere on your own.
Another point to note is that the period of separation of 12 months need not be one continuous period. The main essential element to separation is that one of the parties left the relationship with the intention to terminate it.
If the parties resume cohabitation but then separate within 3 months after getting back together, then the time of separation from before and after the resumption of the relationship can go to make up the 12 months.
Parties seeking a divorce should be aware of the limitation period that applies in relation to subsequent property settlements proceedings. An application for a property settlement cannot be made (without the court's permission) outside of 12 months from the date of divorce or in the case of de-facto couples outside 2 years after separation. We always advise our clients to seek a property settlement prior to considering the actual divorce application.
Save U legal can support you at this trying time and give you all of the advice you need regarding divorce, whilst always being mindful of your budget.
Family Law: Parenting Arrangements for Children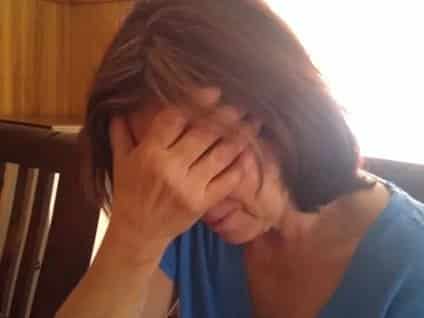 Undoubtedly the worst part of any relationship breakdown is issues surrounding children. This area of law often becomes a battleground with emotions running high and the children being used as ammunition. At Save U Legal we understand what you are going through and are there to help you separate the emotion from the facts.
Our policy is to always take a pragmatic approach in relation to parenting and children's issues whilst being mindful of the most important aspect; "what's in the best interest of the children".
One of the things that you should be aware of before thinking about commencing any court action in relation to parenting matters is the legislative provisions pertaining to pre – filing dispute resolution. These provisions were introduced to attempt to have parties genuinely negotiate an agreement prior to filing for court orders. The Family Law Act 1975 (Cth) makes it compulsory pursuant to s 60i (7)-(12) to attend dispute resolution unless there are exceptional circumstances. The exceptions include;
• Where parties are applying for consent orders (ie they have already reached an agreement)
• Where there has been child abuse or a risk of child abuse by one of the parties
• Where there has been family violence, or there is a risk of family violence by one of the parties
If one of the parties does not attend dispute resolution and an exception does not apply the legislation provides that the court can take this into account when making orders for case management or costs.
Let our solicitors at Save U Legal guide you through the whole parenting dispute process.
Family Law: Property Settlements

This is another situation where emotions run high. People work hard for their assets over a long period of time and understandably do not want to lose money or assets at this time of relationship breakdown.
Let's be honest, one of the best ways to preserve your assets is not to spend them or the money they represent on lawyer's, barristers or court fees. At Save U Legal we will always approach any property dispute from the sensible point of settlement rather than litigation. We pride ourselves on our common sense advice and will give it to you straight in relation to what we think you are entitled to. If you want to go to war just to get back at your ex – partner, then Save U Legal is not for you.
Before coming to see us in relation to a property dispute it will help to gather as much information as possible in relation to your finances. As well as of being assistance to your case, you are under an obligation by virtue of rule 13.04, Family Law Rules 2004 (Cth) in financial cases to make full and frank disclosure of all of your assets, liabilities and financial resources including superannuation and trust assets.
What does the court looks at when considering a property settlement?
The court follows a 4-step approach to settlements including;
• Identifying the property of the parties ( at the date of trial)
• Consideration of the contributions of the parties (financial and non financial)
• Consideration of future factors (pursuant to S 75(2) FLA)
• Consider what settlement division is just and equitable
You should approach your property settlement with an open mind and genuinely attempt to reach a negotiated settlement prior to initiating court proceedings. Entrenched positions are unhelpful and often result in extended and expensive court proceedings.
We often have to remind our clients of the reality of court proceedings – there is always a winner and a loser. 'What if you lose'. At least with negotiation, you participate in the decision making process as opposed to court proceedings where you are at the mercy of a third party (the Judge).
Let our solicitors at Save U Legal assist you in making this difficult transition in life.
Family Law: Domestic Violence
In recent times there has rightly been an increased focus on domestic violence in the media in Australia. Recent statistics reveal that nearly 80% of all legal aid family law cases involve domestic or family violence with on average one woman per week being killed as a result of intimate partner violence.
Our solicitors at Save U Legal can assist in obtaining either an Apprehended Domestic Violence Order (ADVO) or Apprehended Personal Violence Order (APVO). Note: if actual violence has occurred then the police should be involved immediately where it is more appropriate for the police to bring an application for such an order.
The making of an Apprehended Violence Oder against a person is not a crime, however breaching an order is and if the breach involves actual physical violence then a custodial sentence is within range or most likely.
For more information on domestic violence see https://www.domesticviolence.nsw.gov.au/ or https://www.dvconnect.org/.
Our solicitors have experience in both applying for and defending AVOs.
At Save U Legal you will find our Family Lawyers Tweed Heads down to earth, compassionate and friendly. Call us today